Welcome to the website of the Syracuse Linux Users Group! The SyrLUG is an organization in Syracuse, New York. We are devoted to providing education, support, and opportunities to network (the human kind!) with like-minded Linux and computer users. Any individual, business or organization that is interested in the Linux operating system is welcome.
Our Special Thanks to: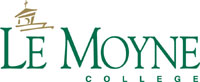 November 7th Meeting
Our next meeting is 7:00PM Wednesday, November 7th in Reilly Hall room 340 on the Le Moyne College campus (see these directions).&nbsp Mike Miller and Dave Soergel will present interactions between Android phones and Linux computers.