Welcome to the website of the Syracuse Linux Users Group! The SyrLUG is an organization in Syracuse, New York. We are devoted to providing education, support, and opportunities to network (the human kind!) with like-minded Linux and computer users. Any individual, business or organization that is interested in the Linux operating system is welcome.
Our Special Thanks to: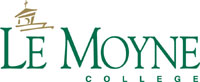 December 2nd Meeting
Our next meeting is 7:00PM Wednesday, December 2nd via video teleconference. (see these instructions).&nbsp The feature presentation by Matt Arnold will be "Internet of the Future passed".